The rise of esports, an opportunity for brands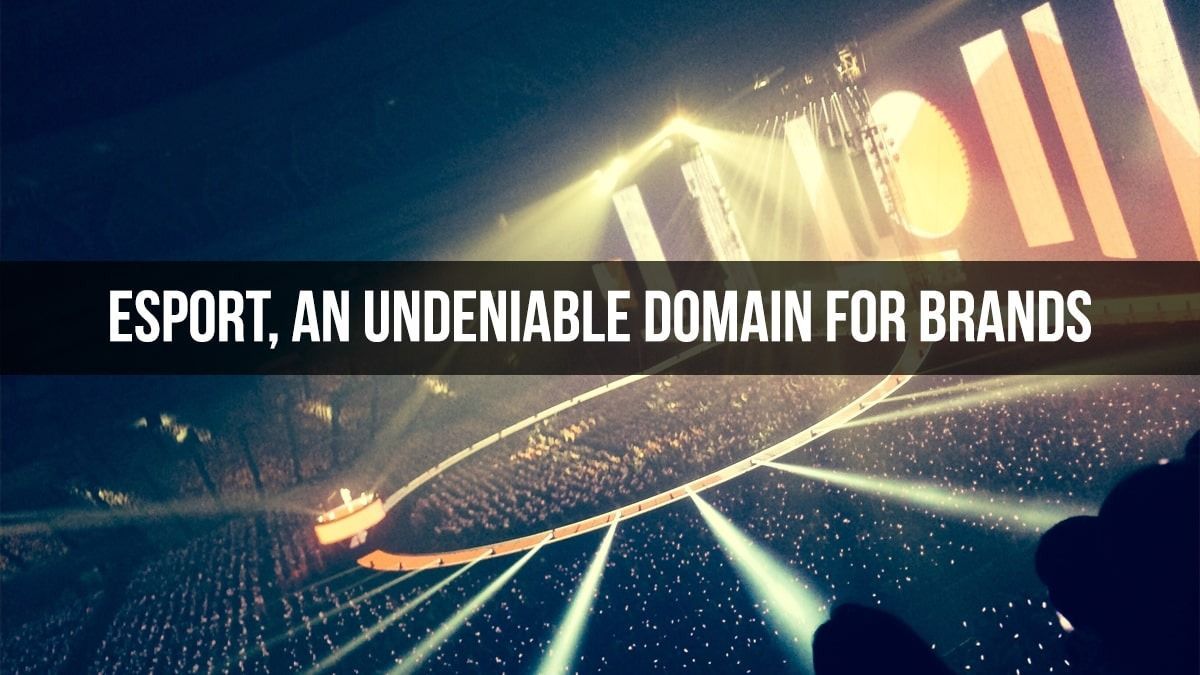 A true societal domain, esport has an ever-growing public every year. In 2020, of the 4.54 billion Internet users, 2.60 billion play video games, which represents 57.27% of the world's population. Regarding the total audience, it is estimated at 495 million in 2020, i.e. an annual growth rate of 11.7%, strongly influenced by Youtube and Twitch.
Numerous events testify the international scope of esport. These include Fortnite World Cup, Dota 2 and League of Legends championship. The latter is held every year since 2011 and represents the most prestigious esport event in terms of spectators and popularity. The 2019 League of Legends Championship final was attended by 100 million spectators around the world.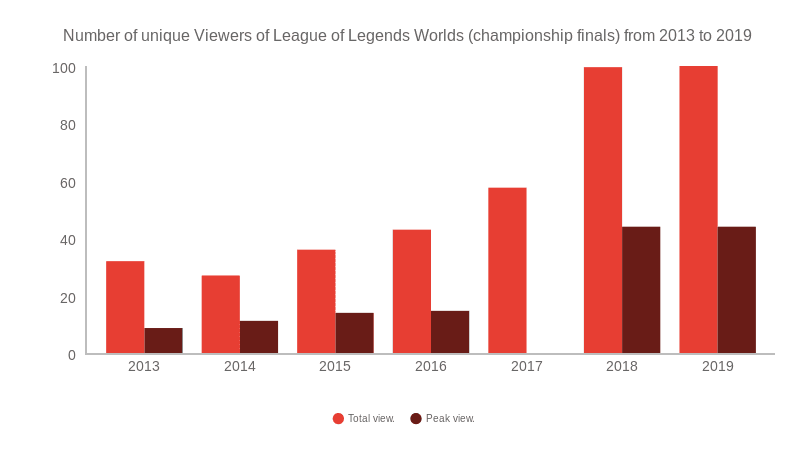 The esport seduces all age groups. It is therefore not surprising that many brands are turning to esports to increase their visibility and influence. However, there is one age group that interests them more particularly, and that is the millennials. Through esport, they want to reach this segment more connected and less sensitive to ads and less interested in traditional media such as television or radio. In the same way, they are directly addressing an enthusiast audience. Finally, because esport attracts a large audience, the cost per target is particularly interesting for brands.
Brands sponsoring esports
In the past, the most interested were the brands linked to esport. Today, esport appeals to all kinds of brands. Among them are Redbull, Mercedes, Spotify, Walibi and Louis Vuitton. Redbull, an energy drink brand, shares values such as energy, strength and audacity, and designs collector cans featuring the Fortnite's star Ninja. For the League of Legends championship, Louis Vuitton launched the capsule collection Louis Vuitton x League of Legends inspired by the video game. Also, Spotify tries the experience and announces its partnership with Riot Games for the 2020 League of Legends World Championship.
Sponsorship, product placements, advertising are just a few examples of the many possibilities that benefit brands. As the figures show, revenues generated by esport represented $1.096 billion in 2019. Leading the way were sponsorship ($456.7 million), media rights ($251.3 million) and advertising ($189.2 million). Next comes merchandising and ticket sales ($103.7 million) and finally the amount generated by publishers ($95.2 million). Revenues are expected to double by 2022.
The European esport Federation based in Brussels was created in February 2020. It represents more than 100 million players across 23 European countries and aims to develop a strong, healthy and sustainable vision of esports.