Deliveroo E-Sports Cup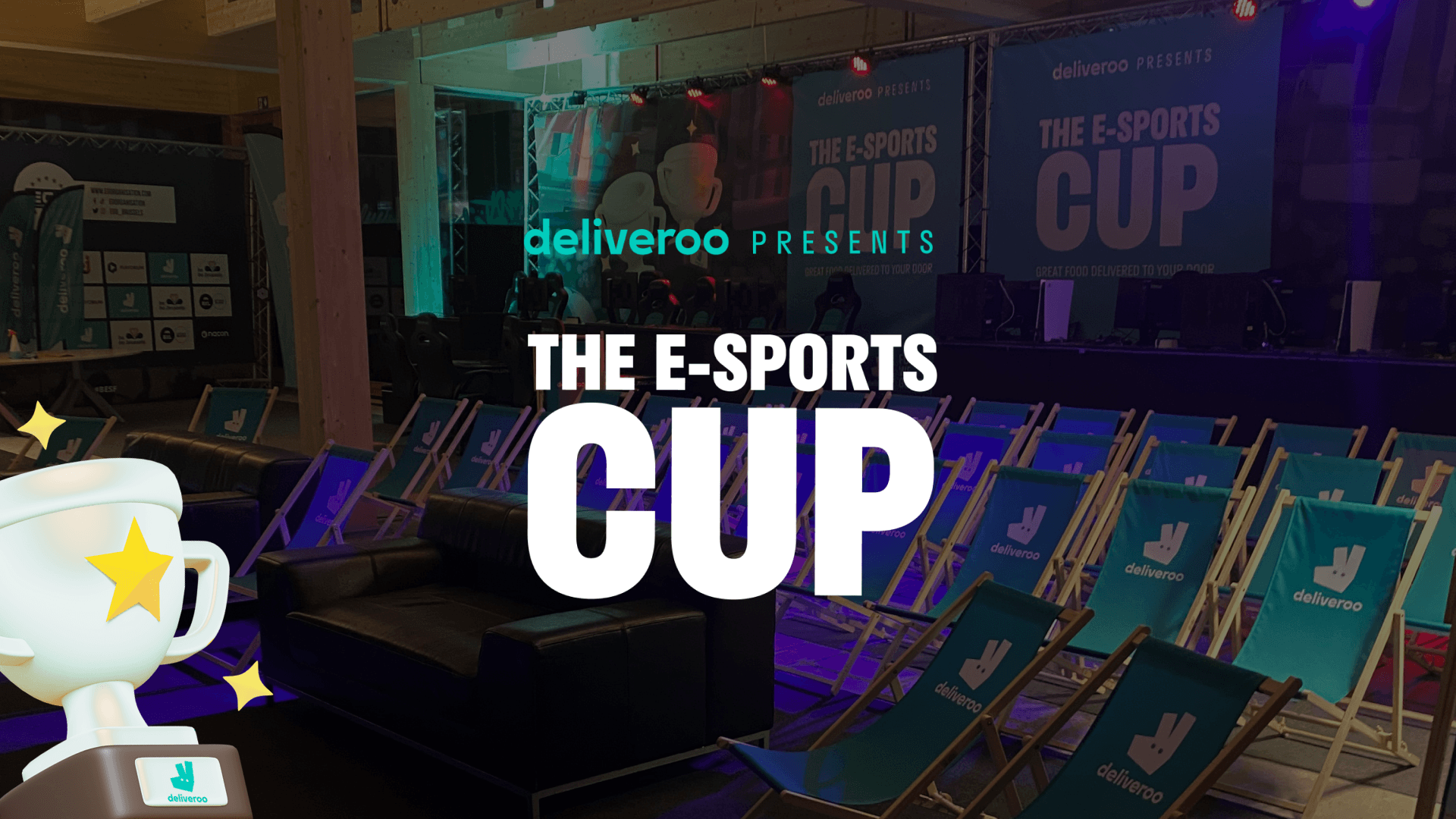 Customer
European Gaming Organisation
Event
Deliveroo E-Sports Cup
Role
Communication, esports platform, audiovisual production.
The Deliveroo E-sports Cup ignited the Belgian esports scene during the 2022 FIFA World Cup, which took place from November 20th to December 17th. This series of eight tournaments featured the virtual football game FIFA 23 (formerly known as EA Sports FC). Esports players had the opportunity to participate in both online and in-person competitions at the Be.Brussels Esports Arena by EGO, located within the Tour & Taxis complex. Deliveroo generously offered a cash prize of €7,000 to the winners of these tournaments.
Video and Graphic Content Production for Event Promotion
To promote the Deliveroo E-sports Cup, an artistic direction was established, following Deliveroo's brand guidelines. A launch video was created, highlighting the tournament's highlights and the esport talent of Royal Sporting Club of Anderlecht's Zakaria Bentato. Captivating drone footage was captured to create a compelling narrative of "Come and see what's happening here." Additionally, graphic materials such as banners and window covers were produced to enhance the event's visibility.
Print Assets
Graphic elements such as window stickers and stage decorations were created to enhance the immersion and atmosphere of the event. These elements were strategically placed at the event venue, creating a strong visual identity.

Example:
Social Media Templates
Customized templates were designed to facilitate social media posts. Using the Figma tool, easily editable square templates were created for various social media platforms such as Twitter, Instagram, and TikTok. This allowed the European Gaming Organisation's communication team to easily distribute engaging and consistent content.

Examples:
Provision of Our Esports Tournament Platform
The esports tournament platform Playorium was made available for efficient tournament management. Players were able to automatically register for both online and offline tournaments. Playorium automatically generated the brackets, group stages, and matches. Players enjoyed match rooms with integrated chat, allowing them to contact an administrator in case of any issues. Additionally, the platform managed prize distribution transparently, with an account verification system before disbursing winnings to players, who could then cash out their earnings.
Production of Livestreams on Twitch
An essential part of the Deliveroo E-sports Cup was the live streaming of all the different competitions on the Twitch platform.
We set up all the necessary equipment in the dedicated space for the Deliveroo E-Sports Cup to carry out fully remote production, even for offline tournaments. Naturally, online tournaments were also conducted remotely.
Here are some captivating highlights from the livestream:
These livestreams allowed fans to follow the competitions in real-time and immerse themselves in the intensity of the matches alongside the players. Streaming on Twitch provided an interactive and popular platform, fostering engagement and interaction with the esports community.
Thanks to the Deliveroo E-sports Cup and the Playorium platform, the event was a great success, attracting esports fans and providing a high-level competitive experience. This initiative contributed to strengthening the esports scene in Belgium while offering players a reliable and user-friendly platform to participate in quality tournaments.