Walibi Gaming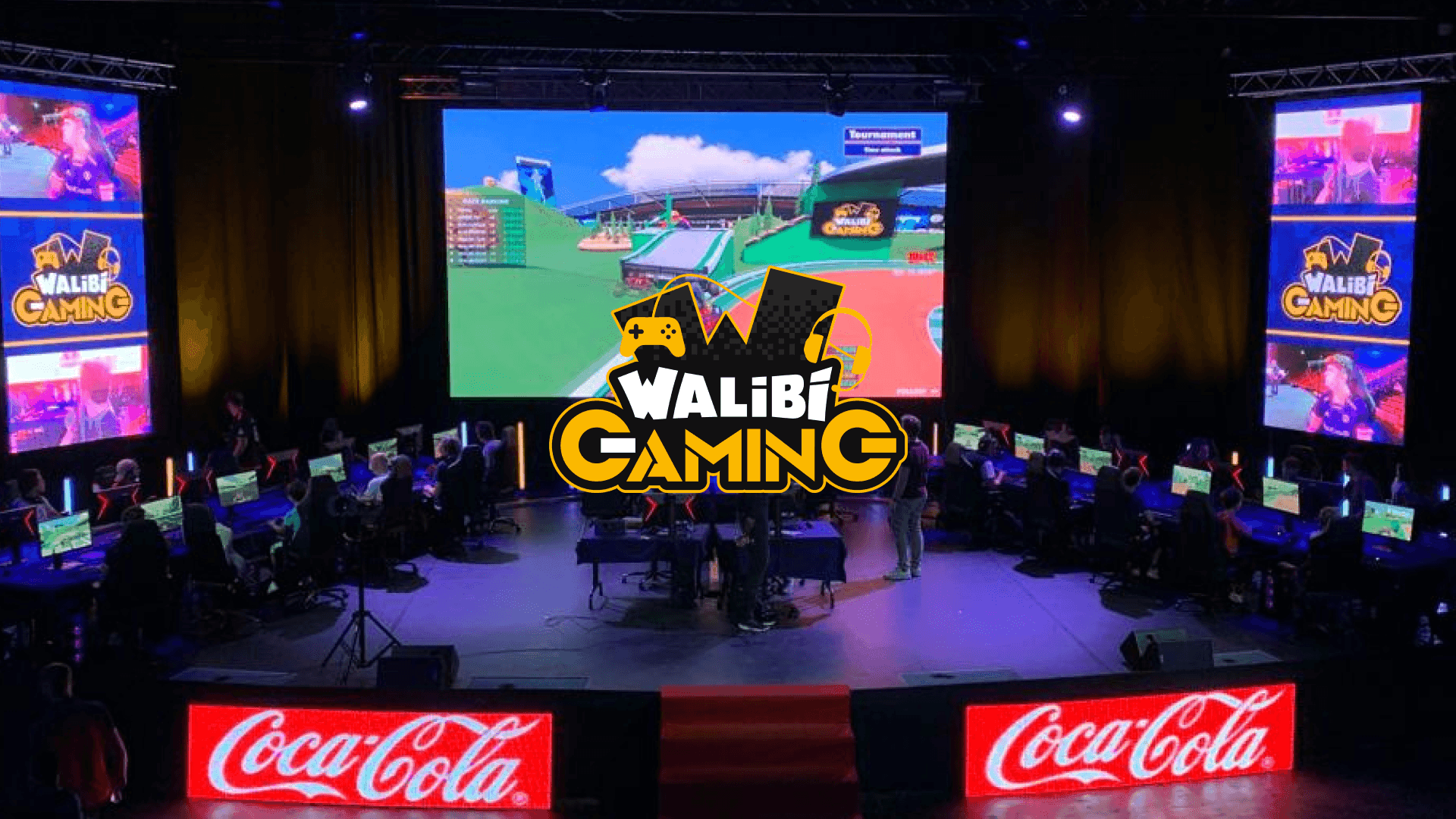 Role
Technical responsibility for AV network and Audiovisual Production.
After the success of its first edition in 2019, Walibi Belgium is back with an unmissable esports event. For 4 days, visitors will be able to enjoy their favorite attractions while diving into the captivating world of esports. Meet and compete against over 20 internationally renowned stars in thrilling tournaments of popular games such as Fortnite, Rocket League, Trackmania, and FIFA.
Technical Management for A/V (Audio/Video) at the Tiki Theatre
For this edition, the organizers of Walibi Gaming aimed high, especially in terms of audiovisual production. Unlike the previous edition, multiple video streams were implemented, requiring a complete overhaul of the technical infrastructure. Netgen Esports was chosen as the technical manager and architect for the entire Tiki Theatre, the venue for the shows and production.
A Production Based Entirely on NewTek NDI for Video
Despite a limited budget, the Netgen Esports team designed an architecture entirely based on NewTek NDI, a low-latency IP video and audio transmission solution. This approach allowed for a reliable and efficient workflow with a 100% fiber optic backbone.
A Hybrid Audio Solution to Optimize Resources
Considering the budget constraints, the Netgen Esports team opted for a hybrid audio architecture, combining the advantages of NDI technology for video with other audio-specific solutions. This approach maximized the available resources while maintaining a high-performance workflow.
Plug-and-Play Installation with Pre-Configuration
The production team was able to install everything rapidly and efficiently thanks to meticulous pre-configuration of the entire network. Technical tests started only three hours after the teams arrived on-site, demonstrating the effectiveness of the setup.
Coordination Between Game Managers and Production
In 2022, Walibi Gaming expanded its game selection to include Rocket League, Trackmania, FIFA, in addition to Fortnite. Netgen Esports was responsible for gathering and coordinating the necessary information for production, as well as guiding the game managers regarding key aspects during the shows.
Live Show Production
Netgen Esports handled the complete video and audio mixing for the gaming segment of the event, which was then transmitted to various control rooms responsible for the main screens in the venue and live streaming.
In conclusion, Walibi Gaming 2022 proved to be a premier esports event in Belgium. Thanks to the essential contribution of Netgen Esports as the technical manager and architect for the audiovisual setup, the event provided an immersive and captivating experience for players and attendees. The combination of NDI technology and other tailored solutions enabled high-quality audiovisual production while adhering to budget constraints. With effective coordination between the game managers and production, Walibi Gaming 2022 will be remembered as a major esports event in Belgium.